Quik-Links:
Detailed Profile
PEO Business Impact Value… TIME and MONEY

Your Total number of Employees
Your Payroll Frequency / Method
Your Workplace Safety Risk Factor
Your Employee Benefits Products Offering Level
Your Turnover Rate Per Year
Frequency of Employment "Issues / Problems"
What will you do with the Saved Time?
i.e., Number of terminations/new-hires in a year, divided by baseline number of employees.
Scale of 1 to 10. Just ballpark yours. i.e., 1 = all administrative, and 10 = a roofer.
i.e., Medical, Dental, Vision, Life, STD, LTD, Retirement, Voluntary benefits, EAP, etc
i.e., Injuries, unemployment claims, disciplines, legal complaints/threats, fines, OSHA, DOL, etc
Potential hourly VALUE of the Recovered Time?
Leverage it to improve Revenue, Cashflow, and Profits? Or reduce Hours / Wages?

Disclaimer: This tool's sole purpose is to illustrate reasonable potential value that might be available from a relationship with [our PEO/HRO], based on the general business model of recovering time from outsourcing, joining a larger group for its better buying power, and getting access to better employment expertise. The numbers illustrated are not guaranteed in any way and may be different based on variables not contemplated in this simple model. This model does not constitute a proposal nor a quote for PEO services.






Workplace Safety Risk Factor - on a scale of 1 to 10 examples would be:
1: totally administrative/clerical
2: exposure outside of office - sales, deliveries, etc., medical practice
3: restaurant
4: auto body shop
5: printing company
6: sheet metal shop
7: inside electricians
8: trucking
9: building erection
10: roofing
These are just examples. Your exact profession/profile may not be listed here.
Demo Note Only:
This button will gather the site visitor's info, plus send all this page info to you, the subscriber.
Give it a try, and you'll receive the actual emails.
Potential Financial Advantage:
Potential Value of 0 redirected hours
If refocused on driving Cashflow, Revenue, Margin
Replace Payroll materials costs
Plus other possible employment related Service Fees
Employee Benefits savings
Savings will vary by client. This will just be an estimate.
Workers Comp insurance savings
Savings will vary by client. This is just an estimate.
HR Compliance Risk Reduction
Like EPLI and other fines and lawsuit avoidance costs and actual costs
Simply complete the 8 questions below to see your estimate of savings and value from our offering, along with the probable amount of Time your company is or should be spending to properly handle just the most basic 108 essential employment tasks, products and services.
Show Assumptions / Details
Cost "avoidance" is next to impossible to quantify, and/or outside the scope of this simple model. So the cost reductions illustrated here are conservative numbers based on common things businesses do spend money on to "avoid" larger fines and lawsuits.
Many businesses now carry Employment Practices Liability Insurance (EPLI) and spend additional monies to protect themselves from the highly regulated and highly litigious employment environment.
A PEO client may be covered by ELPI insurance the PEO provides, and the legal relationship of co-employment further protects the client against employment risks.
A PEO's larger group may allow a client to receive lower WC costs. Plus enhanced safety initiatives further reduce risk and improve employee productivity.
In addition to saving money on Employee Benefits through a PEO's larger group, many clients use this buying power to significantly enhance their benefits offering, at a fraction of the cost of doing so themselves. This gives them a competitive edge in attracting and retaining the best employees. Be sure to include your total costs (not just employer portions) of Medical, Dental, Life, Disability, etc.
The number shown here is conservative, as it assumes that all coverage is "employee only", with no additional dependents enrolled.
Included in PEO services is the handling of payroll through a very advantageous co-employment relationship that actually eliminates some tax and law requirements of the client company (they are handled through the PEO's Employer ID Number).
The number shown here is conservative, just addressing payroll. But there's usually more… Additional costs replaced may include 125 plan fees, retirement plan fees, employment related legal costs, etc. And other costs that may be reduced include drug testing fees, background checks and more.
If this Time is currently that of an administrative support person, leverage its value by having that person take administrative tasks away from employees who Drive Revenue Driver and Impact Margins, thus "giving" the freed up admin hours to those high value people.
If this Time is currently that of upper management employees who drive the business, then its value is immediately obvious, since they directly recover the time.
If these hours can be eliminated, ensure you enter the TOTAL cost of wages, taxes, and benefits.
Save Entries
Employment application updating / compliance

ADEA compliance

ADA compliance

EEO compliance

PRWORA compliance / administration

IRCA - I-9 compliance / administration

FLSA compliance

EPA complianceJob posting ad design

PDA compliance

GINA compliance

Employment rights posters cost / updating

COBRA compliance & administration

HIPAA compliance & administration

DOL communication assistance

Title VII compliance

Wage and hour claims response

Human Resources compliant forms resource

Employee handbook development / distribution

Employee handbook changes / compliance updating

EPLI - Employment Practices Liability Insurance

Applicant resume reviews

Employment verifications

Motor vehicle record checks

Criminal background checks

Post-offer drug testing

Employee onboarding process

Employee files management - HIPAA compliance
Employee files management - retention tracking
Employee files management - timely destruction

Employee anniversary date tracking

Drug testing (reasonable cause, random, periodic)

Disciplinary/probation policies / procedure development

Disciplinary/probation action - documentation / implementation

State(s) unemployment claims administration

Participation in unemployment hearings

Supervisor Training - Interviewing

Wage / salary administration & research

Employee / Supervisor Training - Sexual Harassment
HRIS (Human Resource Information System) - system mgmt & fees
HRIS - manager access & training
HRIS - employee self service access & training

HR management reports via HRIS

Supervisor Training - Termination Procedures
PTO (vacation / leave) policy development

PTO (vacation / leave) policy administration

FMLA compliance / guidance

USERRA compliance / guidance

PPACA compliance / guidance

ERISA reporting / disclosure (Form 5500, SARs, etc)

Employee benefits communication / education

Insurance coverage acceptance / waivers

Retirement plan enrollment / waiver

Annual shopping / comparing benefit options

Annual rate negotiation

Group Health / Prescription insurance

Group Dental

Group Vision

Group Life

Group Short Term Disability

Group Long Term Disability

Research / answer employee questions on benefits

Benefit plans premium reconciliation / payment

Open-enrollment meetings / administration

Employee eligibility / change tracking and processing

Voluntary benefits plans shopping

Voluntary benefits enrollments / administration

Voluntary Life

Voluntary Disability

Retirement Plans - Standard 401k, Safe Harbor, Roth

Retirement plan fiduciary risk management

Retirement Plan - Form 5500 filing
Retirement Plan - annual discrimination testing

Premium Only Plan (125) administration

FSA (125) administration

Dependent Care (125) administration

HSA / HRA plans
Workers Compensation (WC) coverage

WC - upfront deposit management / negotiation
Pay-as-you-go WC coverage

Annual wage & premium audit

Experience Modifier verification / correction

WC claims administration / first report of injury

Accident investigations

Post accident drug testing

Return to work programs

Safety audits / inspections

OSHA compliance

OSHA 300 log maintenance

Safety training

Certificates of insurance administration
W-4 administration

State withholding forms administration

Payroll processing: either service or internal, plus software, checks, materials, etc

Direct deposit

Quarterly form 941 filings

State(s) quarterly withholding tax filings and deposits

State(s) Unemployment Insurance (SUI) quarterly tax filings

W-2 and W-3 preparation and distribution
Federal unemployment administration - 940 filing

State(s) Unemployment Insurance account & rate

SUI experience rate(s) verification / negotiation

Certified payroll

IRS compliance / correspondence (employment related)

CCPA compliance / guidance

Garnishment liability / paperwork processing

Lost checks - stop payments / re-issue

Responding to employment and wage verification request
Human Resources Benefits Management Workers Comp and Safety Payroll and Tax Admin
107 employment tasks, services and products are in this model.
Laws not applicable to the size business you entered are automatically not included in the time estimate.
If your company is NOT doing all or most of the remaining things, there would be great value in doing so, both from the aspect of controlling employment risk, and optimizing the performance of your employees.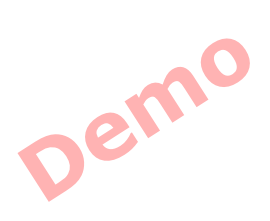 PEO Value Illustrator Instructions:
Clicking Next will take you to a quick profile, 8 question value estimater tool that only takes a minute or so.
PEOs provide great value to all small/mid sized businesses (SMBs) for many different reasons that will vary depending
on the client's type of business and employment profile.
Advantages for a 20 employee landscaping firm will be different than those for a 12 employee CPA firm or a 40 employee manufacturer.
When you're done creating your own worksheet, use the print button at the left to print a copy,
and click Save Entries if you want your entries next time you visit.

This tool is just a quick way to conservatively 'ball park' the value your company may receive from [demo PEO/HRO]. It does not constitute a proposal nor a quote for services. When you're done please give us a call for no-obligation discussion about how we might help YOUR company with its unique needs.